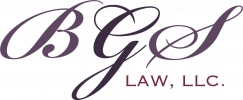 What Is Divorce Mediation Like?
Mediation Process
Mediation is a type of alternative dispute resolution that was created to help parties reach amicable and mutually rewarding solutions. It is a collaborative and party-driven process. Mediation allows the parties to determine their own outcome, and therefore, feel more in control of important aspects of their lives.
Mediation is a confidential process. The mediator and all involved parties are bound by confidentiality, except in the most extreme situations. For example, where there were threats of imminent harm or death, abuse, or mediator misconduct. If mediation does not result in an agreement, the parties can proceed with litigation.
Pursuant to Md Rule 9-205, the Court's initial order can require the parties to participate in up to 4 hours of mediation in no more than 2 sessions. The Court can order up to 4 additional hours for good cause and at the mediator's recommendation. The parties can agree to additional mediation if they choose.
Who Are Mediators?
A mediator is a neutral third-party with specialized training who helps the parties work together to make decisions and reach an acceptable agreement. Where custody is at issue, a mediator ensures that the focus is on the best interests of the children. Although each county's mediation process is slightly different, Maryland state law establishes the qualifications all mediators must meet in order to ensure the process is fair and equitable.
The role of a mediator is to keep parties focused on issues in dispute and encourage cooperation. A competent mediator will prevent the discussion from deteriorating into name-calling or abusive behavior. Although a mediator might also be an attorney, they cannot give legal advice and cannot force you to accept any agreement or terms.
Is mediation right for me?
Whether mediation is appropriate, and ultimately successful, depends on the unique circumstances of your case. Two major factors are how contentious the parties' relationship is and their willingness to work together. Before ordering mediation in a divorce case, the Court determines if mediation is appropriate by considering whether these four requirements are met[1];
The parties must have sufficient information upon which to meaningfully negotiate;

The parties must be willing to consider a fair and reasonable settlement;

The parties must be willing to commit the time, energy, and financial resources to the process; and

The parties must have confidence in the neutrality and judgment of the mediator.
Whenever child custody or visitation is in dispute, the Court will determine whether mediation is appropriate and would likely be beneficial to the parties or the child. In most cases, the Court will order divorce mediation take place before parties can go to trial.
Mediation is not appropriate where there is a history of domestic violence or current threat of violence in the family. A person cannot talk or negotiate freely if they fear retaliation from the other side. Mediation is also ill-advised where the parties are so combative or hostile that they are unwilling or unable to have a conversation.
Benefits of mediation
The process is more private than litigation.

Narrows the issues: most couples that participate in mediation reach an agreement on at least one issue. As a result, the parties will save time even if they ultimately go to trial.

Mediation tends to be less contentious and an easier process for

children

.

It is usually a cheaper option than litigation.

Increased control: parties tend to feel better about the overall process, be happier with the outcome of their case, and demonstrate better compliance with orders when they have created their own solution through mediation.

It usually leads to a faster resolution of the divorce.

Mediation can help parents develop better conflict resolution skills: the process often results in improved long-term communication and cooperation.
Consulting an Experienced Attorney
For years, Bethany G. Shechtel, Esquire has guided her clients through the divorce process and one of the most difficult times in their lives. To learn more about mediation and divorce, contact BGS Law, LLC.
[1] DECIDING WHEN TO USE MEDIATION, MEDI MD-CLE 27.